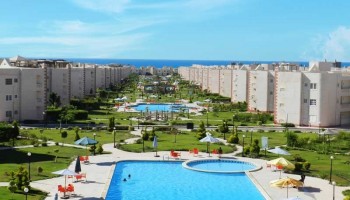 Marseilia Beach 1, directly by the sea in a charming spot at 75 Km North coast road.
Gorgeous palaces, villas, chalets and units, unprecedented architectural design.
Green areas and facilities occupy 80% of the total area.
Distinguished architectural interfaces with attractive colors.
Marseilia Beach 1, a sophisticated architectural design with the best means of implementation, quality assurance and sophisticated facilities.
We offer the best we have for our customers.